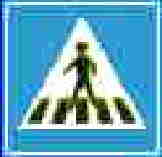 CROSSWALK ///// HOMEPAGE
Sorry kiddies....CROSSWALK ///// IS NO MORE! We have reformed as BEND SINISTER. If you seek a singing job, the postion has been filled(with three different people to be exact). Changes to the music will be made, but it is for the better. A darker feel will be brought about with the addition of Charles Cox(Chiznuk)and his broad punk influences Bottled up anger pushes his style and originality is a plus with this one. He will also add some guitar work. Also contributing to the techno influence with his Groove Box, a thicker wall of vocals will be demonstrated with the addition of Wes Faile and his free-style-hate-the-world vocals,and the heart to push it all. A cleaner more sophisticated feel will be added with the addition of "CAM". A mixmaster of his own, CAM will hopefully be able to stretch our sound as much as possible, and yes he can rap like a motherfucker too. Oh and yes Dave-ROC,Jake, and BEE are still holding their end.
As with the change in name we have changed our site...Click hereto visit the BEND SINISTER WEBSITE...Hope to see you there. Thanx, BEE VISIT THE OLD MUSIC PAGE!!!
hits from the....
© 1997 mangabee_98@yahoo.com